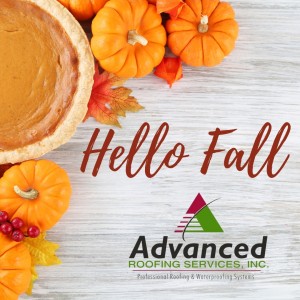 Thanks Ya'll
November 6 - Daylights Saving Time Ends
November 11-Veterans Day
November 24-Thanksgiving
It's Thanksgiving season!! As I reflect on my favorite holiday, hello apple pie, and how we came to celebrate this wonderful time, I took the time to look back on the lives of the pilgrims. I was all about math and science in school so I may have slept through history. Anyway, I did some basic research to brush up on Plymouth and the Wampanoag village of Patuxet. I was serioulsy hoping for some indepth, discussions on the their roof systems. Alas, I found very little. I did see that the pylgrims roof mimicked the high pitch of the English roofs. There were no stone cutting shops and apparantly no asphalt, so slate or shingles were out of the question. Similar to the Wampanoag, they had to use what was locally available; in this case, reeds and grasses from the nearby marsh areas. The grasses and reeds would be cut and allowed to dry. These would then be tied in bundles and then layered on top of the house. Once in place, they sometimes used daub, which is clay and water, to fill in the holes. This type roof is what we now know as a "thatched roof". They remind me of the palapas or tiki bars you see in Mexico and the Caribean.
As I read more about the pilgrim's first year, the deaths and the strugles, I finally began to trully appreciate their sacrifice. But what jumped out more, was how much they had to rely on their native neighbors to survive.
I'm reminded of ALL the good things in my life and how this wonderful business, Advanced Roofing, would not be possible without every single one of you guys. Below is condensed list of who I'm thankful for.
Employees- Thank you for being so loyal and dedicated to this company. Some of you have been with us for decades, and we are greatful every single day for all the hard work that you do.
Clients. Our business is about 90% referral, aside from some social medial we do very little advertising. This is only possible because you guys are amazing! To all of our clients, thank you for choosing Advanced Roofing Services.
Vendors. Let me just say, in this post COVID era where prices have sored and supplies have bevome scarce, our vendors have gone above an beyond to ensure we have the materials necessary to complete all of our jobs. Thank you for going the extra mile.
Community. I have lived in East Texas most of my life, 22 of those years in Longview. I am so proud to be part of a community that looks out for each other. I am thankful for all the members that strive to make this place a better home for all of us.
Friends and Family. Being in business, the roofing business at that, for 30 years does not come without hardships. Having family and friends that support you everystep of the way has made this journey so much sweeter.
I am so thankful that we can provide our community with our services. I like to think of ourselves as the friendly neigbor that is here to assist. you. With over 30 years of roofing experience, Advanced Roofing can be trusted with all your roofing needs. Call the roofing experts today at 903-759-9298 .
From the roofing experts at Advanced Roofing Services, we wish you a safe and abundant November.
Thank you,
Rocio Mendez
Business Manager
P.S. Book Recommendation: The Power of Positive Thinking by Norman Vincent Peale.
---