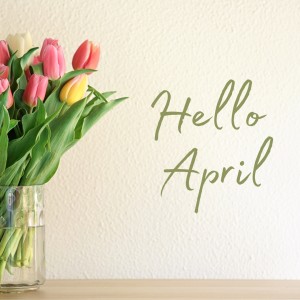 April
April Fools -April 1
Palm Sunday-April 2
Passover-April 5
Good Friday - April 7
Easter Sunday- April 9
What the hail?!!!! The recent storm has lit up the phone lines. Before I jump into roofing advice, lets review some hail facts. Hail doesn't always damage roofs. We have inspected several roofs the past few days with zero hail damage. A few factors determine the type and degree of damage to a roof. The first is wind. A higher wind speed can mean a higher hail impact on the roof. The second is size. A hailstone can range from pea size to softball size. The third factor is roof material. As mentioned in previous newsletters, some roof materials are more resistant. The fourth is barriers. Nearby trees or other buildings may act as shields during hail storms. Finally, the duration of the hailstorm also dictates the damage. So what do you do if there is a hail storm in your area?
Information. Snap a few pictures of the hailstones and note the time and date of the event. You may need it for your insurance company.
Inspection. Call an expert roofing company like Advanced Roofing to inspect your roof for hail damage.
Insurance. If your roof has been damaged, call your insurance agent. We can always meet with them to make sure there are no discrepancies between our report and theirs.
Caution. Please be aware of fly-by-night roofing companies. These storm chasers swarm in like starved vultures. They knock on doors and use pushy sales tactics. DO NOT sign any contracts with them before getting a few more estimates. Don't be afraid of asking them to leave if you feel pressured. Advanced Roofing will never force you to sign a contract before looking at your roof nor use fear tactics to gain your business.
Remember, our business is hail. To see if the recent storm caused damaged to your roof call the roofing experts today at 903-759-9298.
With over 30 years of roof experience, Advanced Roofing can be trusted with all your roofing needs.
From the roofing experts at Advanced Roofing Services, we wish you a wonderful April.
Thank you,
Rocio Mendez
Business Manager
P.S. Book Recommendation: The Great Gatsby by F. Scott Fitzgerald.
---